Why green? This color choice is no accident.
Starting in the 1970s, The Mothers of the Plaza de Mayo was a group of mothers who organized to protest the military dictatorship in Argentina, motivated by the desire to find their children who were being secretly abducted by the regime.
In 2003, the founder of Catholics for the Right to Decide, Marta Alanis, inspired by The Mothers of the Plaza, prepared to lead the effort to legalize abortion in her country. Marta and her friend Susana Chiarotti decided to adopt the color green specifically for the pro-choice effort because it represented nature, growth, and life. Together they distributed 3,000 green bandannas at the 2003 Nation Gathering of Women in Rosario, Argentina. The color green quickly spread across Argentina to represent the fight for women's reproductive rights and family planning. By 2018, the movement had grown to such a scale that it became difficult to find green fabric in the country. 
Argentina's senate voted in December 2020 to legalize abortion. Inspired by the activists of Argentina, organizations across Latin America wear their own version of green bandannas to protest. Abortion is now decriminalized in three of the largest countries in Latin America - all of them majority Catholic.
Following the brave women and activists of Latin America, we in the United States wear green to fight for our own reproductive rights.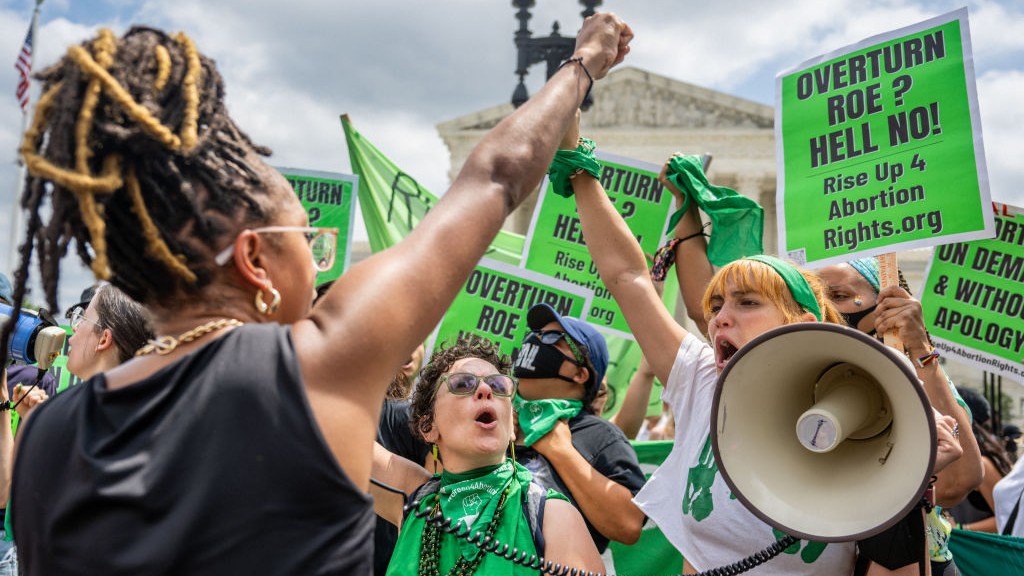 "This is not something that's going to be solved in a day, or in an election, or in a year. Because we need to strap in. This is a generational fight." Alexandria Ocasio-Cortez